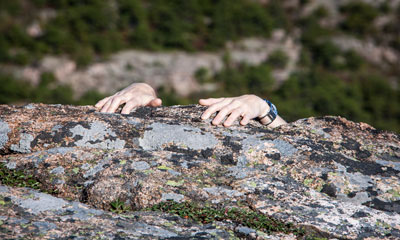 I've had a lot of time to contemplate life – my life and life in general – since my surgery on January 14th. And one of the things that I started really thinking about is how life can be a struggle.
If you've followed me for very long, you know I believe that we can heal from just about anything. And I have. But my dogged determination that I could heal this thing by myself actually got me in to quite a fix! Ultimately that stubborn focus created even greater struggle in my life.
By the time I'd finally contacted my surgeon and got in to see him, I was barely able to walk from one end of my home to the other – and I required a walker to do it. In fact, the damage was so extensive, my right leg was more than two inches shorter than my left! Yikes!
In retrospect that was more than determination, it was really about stubborn disregard for the facts, and turning a blind eye to my own care and well-being. Exactly the opposite of what I teach! (Yes, I see the incongruence there, believe me!)
Thanks to my monthly membership group, I realized it was also a subconscious program of HAVING to struggle. The brilliant members of my group and I started to dig into the universal belief that at our core, we are programmed to HAVE to struggle – even if there might be an easier way.
The fact was that I needed help. Outside medical, western medicine help. (There, I admitted it!) And thank GOD that it was available! 100 years ago, I would have had to just live in excruciating pain and suffering – and utter disability. Struggling every day. Not a pretty picture, to say the least!
In the dictionary, struggle is defined as:
to contend with an adversary or opposing force.
to contend resolutely with a task, problem, etc.; strive: to struggle for existence.
to advance with violent effort: to struggle through the snow.
to make one's way with violent effort.
Obviously, struggle is the opposite of ease, flow and grace. When we are struggling, we are disconnected from the flow of the divine. We are forcing a certain agenda in our lives for a specific outcome and not allowing new opportunities for healing and transformation into our lives. Additionally there is a component of violence that is just opposite our desires for happiness and well-being.
So what does struggle look like in your life? Are you even aware that you are struggling? I wasn't! To me it looked like focused determination to overcome physical pain. (OK – so that is struggling!)
Do you have to struggle to make ends meet every month? Do you struggle with your weight? Do you struggle to make a relationship work? Do you struggle with guilt, shame, overwhelm, addiction, self-loathing, jealousy, etc? What is your unique flavor of having to struggle?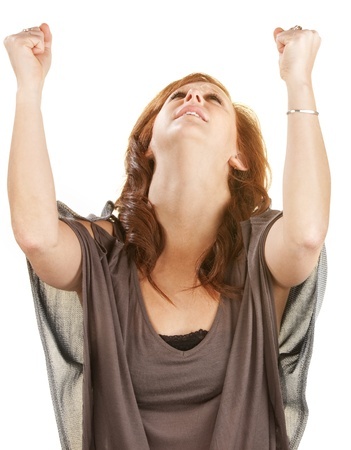 What do you get from having to struggle? Are you like me, feeling triumphant when you hurtled huge obstacles? Is there an addiction to being triumphant?
Since our last group coaching session, I've become much more cognizant of what struggle really looks like. How hidden programs of struggle – HAVING to struggle, to be exact – have been sabotaging my personal happiness, health and wellbeing. Even my finances! It's almost like an addiction to overcoming obstacles!
In my mind's eye, I allowed myself to go back through my own life, recalling family stories of struggle and having to overcome big hurdles. I've been looking at the news and societal issues. And I've been astonished at just HOW MUCH we all believe we need to struggle, rather than allow good into our lives.
In a meditation, I got to see how, from the beginning of life on this planet, we have been programmed to struggle. For food, for existence, for shelter, for our country, for our RIGHTS (that's a big one!), for our ability to be ourselves.
Over the next weeks, I will be exploring and writing more about this all-consuming subject. I want to challenge you to begin examining your own life and observing how struggle might be impacting you. Start to journal about it. And start doing the Quantum Soul Clearing Process when you find struggle programs that are sabotaging your best efforts for success.
You might also consider joining my monthly membership program to help you explore and release these powerful, hidden determinants to your happiness, wholeness and success. You can learn more about the group membership program here: http://quantumsoulclearing.com/qsc-membership.
I would love to hear from you! Let me know what types of struggles you are observing in your life and how much time, energy and life-force you are spending just dealing with the struggle. What and how are you not allowing more ease into your life? Let's release this energy and co-create something much more life-enhancing!
Here's to a life of greater freedom, ease, flow and grace!

Be sure to read: