"Quantum Soul Clearing – Healing the Scars Life Leaves on the Soul," is a how-to guide to teach you to easily remove and release the limiting beliefs, thoughts, feelings – even old emotional traumas.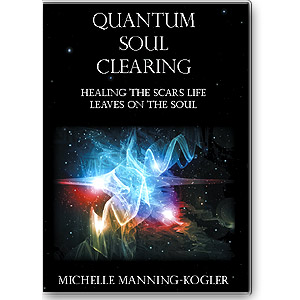 The Quantum Soul Clearing Process tm has helped thousands of people throughout the world release the emotional baggage and pain of their past to create empowered, abundant, joy-filled lives. This revolutionary book reveals the simple process that you can use to transform and heal yourself by creating an explosion of joy within your soul!
Based on years of research, cutting-edge scientific discovery, and clinical case studies, this powerful new spiritual technology can help you heal your life. Using the techniques and protocols found within these pages, you will feel empowered, joyful and free to create the ultimate life-style you truly desire.
This book contains gentle, compassionate guidance for you to use on your quest for personal evolution. No longer do you have to struggle, feel like you are being held back by feelings of low self-esteem, lack, fear, or other painful emotional charges.
Ask yourself this:
Who would you be if you were free of fear and anxiety?
What could you create if you truly loved and believed in yourself?
How different would your life be if you were able to heal the pain of the past trust yourself again?
What would you give to have peace of mind, and an unbounded passion for life?
Would you like to know who you are, and what you've come here to do?
How much easier would life be with greater financial abundance?
Find out how people everywhere are changing their negative conscious and subconscious thoughts, feelings and beliefs to increase their financial abundance, improve their personal relationships, feel more connected, create vibrant health, and become more present and engaged in their lives.
You can order your book right here: