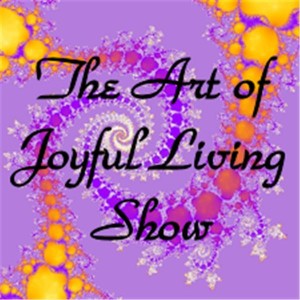 Join me for a lively and informative discussion this Tuesday, May 28th @ Noon ET on The Art of Joyful Living Show with hosts Cindy Briolotta and Linda Cassell.  We will be discussing how to recognize YOUR glass ceiling of subconscious beliefs and shatter it forever – in under 15 minutes!
The Art of Joyful Living Show provides listeners with insights, inspirations, tools and techniques for creating the life and business of their dreams. Previous show guests include Asara Lovejoy, Dr. Bruce Lipton, Gregg Braden, Cynthia Kersey, Dr. Susan Lord, Janet Attwood, Dr. Bernie Siegel, Marc Allen, Sonia Choquette, Jennifer McLean, Dee Wallace, Shakti Gawain, Dr. Carol Look, Sandi Radomski, and many more.
Click here to listen to the live broadcast, or if you miss it, to hear the recording.

Be sure to read: